Control Center
It's the settings app of Tooloop OS and as such can be used to easily manage and configure your machine.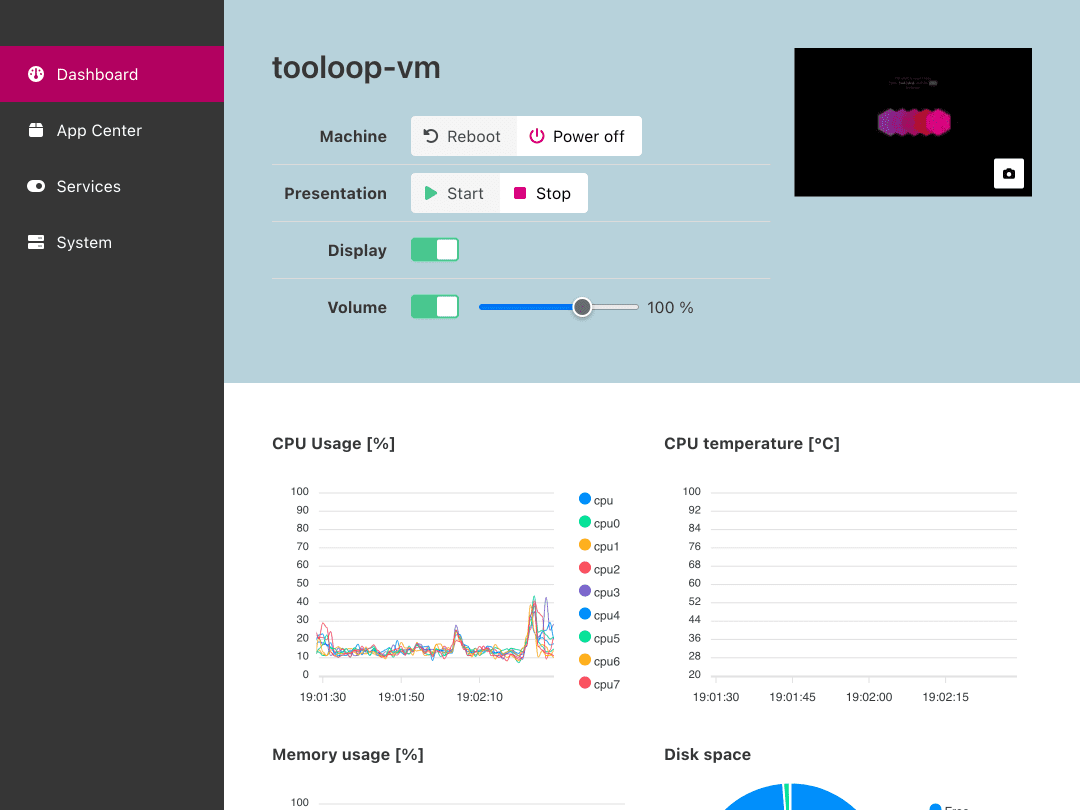 It's a also web application and as such you can open it in a browser on any machine in the network and remotely control the machine. It also has an extensive REST API so it can easily be integrated in other tools or building automation.
You can open it
from a browser on the network (using the IP address of your machine)
from the desktop menu
from the terminal tooloop-settings
Code
The control center has its' own GitHub project.